-Organization of Taklimakan Rally took advantage of these last two days to ensure compliance of each racing vehicles with the regulation. During the administrative and technical scrutineerings, the race direction allowed 100 cars-trucks and 26 bikes-ATVs to be on the starting line tomorrow morning.
-In car category, Han Wei and his co-driver Liao Min, on their SMG buggy will start 2019 Taklimakan Rally with the goal to keep his crown won last year. The chinese crew will be challenged by plenty of favorites, starting with Christian Lavieille and Jean-Pierre Garcin on BAIC. The french duo, winner in 2017, is now used to driving on Xinjiang tracks. The chinese crews Zi Yungang / Wang Zengrong and Liu Kun / Pan Hongyu, with their buggys prepared by HanWei Motorsport, will be looking to go one better than they did last year.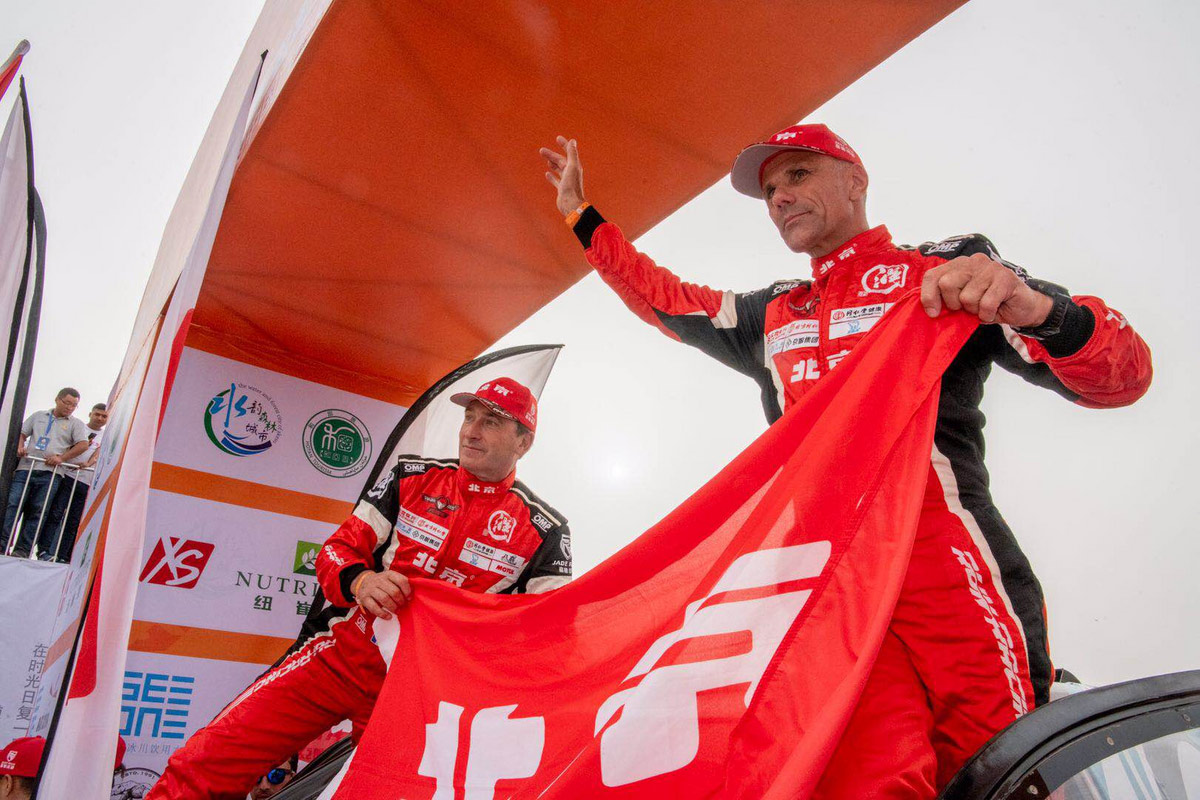 -Armand Monleón (KTM), three times title holder, will be once again the man to beat in bike category. The spanish rider will count on the help of his teammates, Zhang Min and Zhao Hongyo, to catch a fourth crown in a row. The former winners of Taklimakan Rally, Zhou Tian (Yamaha) and Fang Mingji (KTM), are strongly favored to set the pace at the head of the race.
-The recce team of Taklimakan Rally has designed a varied route with crossing dunes and many sections in canyons and arid steppes. For nine stages, competitors will cover 4700 kilometers, including 2500 kilometers of selective sections. The crossing of Taklamakan and Gobi deserts should be the key moments of the rally. The weather conditions are often very demanding in the area at this time of the year, and could also play an important role.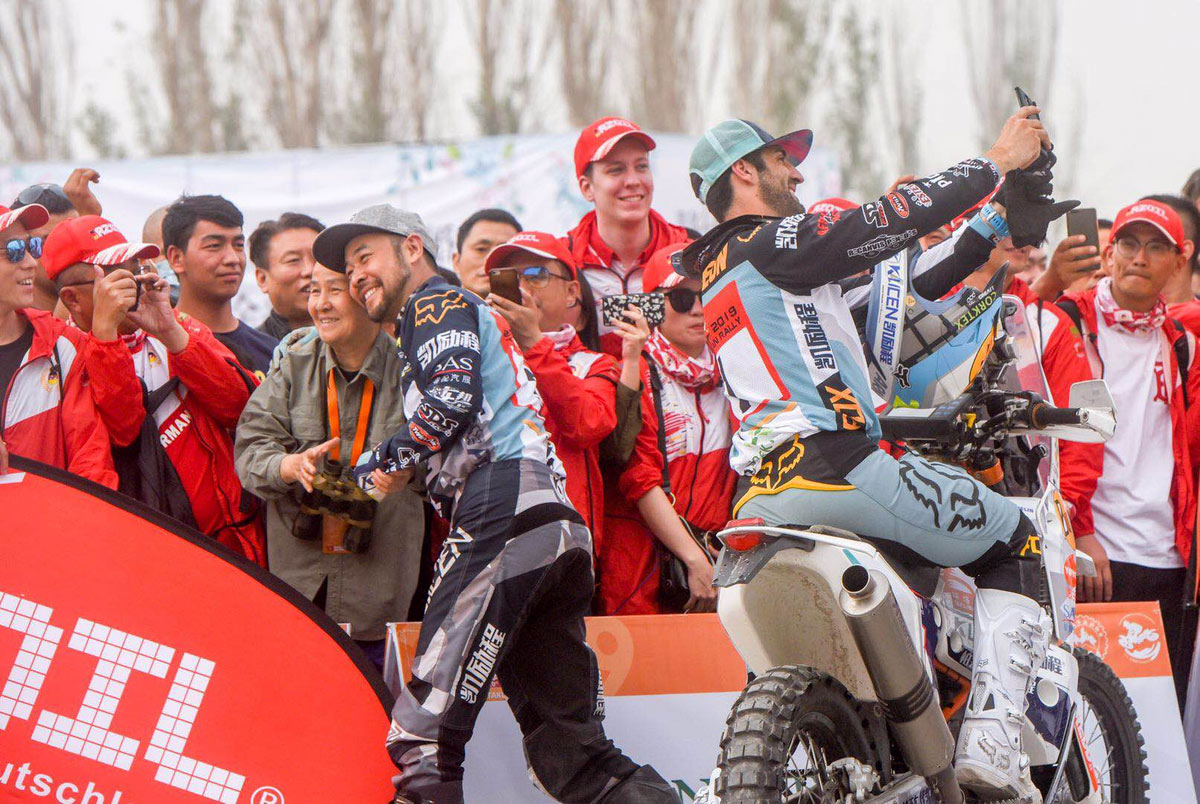 #NewHorizon #TaklimakanRally
SCHEDULE OF 2019 TAKLIMAKAN RALLY

Monday, May 20th
SSS : Aksu -> Aksu
L1 : 40 km / SS : 35 km/ L2 : 40 km
Tueday, May 21st
Stage 1 : Aksu -> Aksu
L3 : 124,46 km / SS1 : 144,23 km / L4 : 56,39 km
Wednesday, May 22nd
Stage 2 : Aksu -> Makit
L5 : 114,52 km / SS2 : 216,81 km / L6 : 258,43 km
Thursday, May 23rd
Stage 3 : Makit -> Makit
L7 : 87,14 km / SS3 : 333,55 km / L8 : 27,08 km
Friday, May 24th
Stage 4 :Makit -> Makit
L9 : 26,83 km/ SS4 : 348,36 km / L10 : 87,5 km
Saturday, May 25th
Rest day 1
Sunday, May 26th
Stage 5 : Makit -> Hotan
L11 : 87,14 km / SS5 : 324,58 km / L12 : 136,47 km
Monday, May 27th
Stage 6 : Hotan > Hotan
L13 : 136,4 km / SS6 : 404,27 km / L14 : 207,4 km
Tuesday, May 28th
Rest day 2
Wednseday, May 29th
Stage 7 : Hotan > Keriya
L15 : 222,55 km / SS7 : 288,92 km / L16 : 114,33 km
Thursday, May 30th
Stage 8 : Keriya > Keriya
L17 : 148,3 km / SS8 : 187,1 km / L18 : 52,95 km
Friday, May 31st
Stage 9 : Keriya > Hotan
L19 : 162,91 km / SS9 : 34,38 km > L20 : 197,72 km
TOTAL ROUTE : 4645, 72 km
TOTAL Liaison : 2328,52 (50,12%)
TOTAL ES : 2317,20 (49,88%)
PHOTOS : HUZI / SONG YONGCHUAN