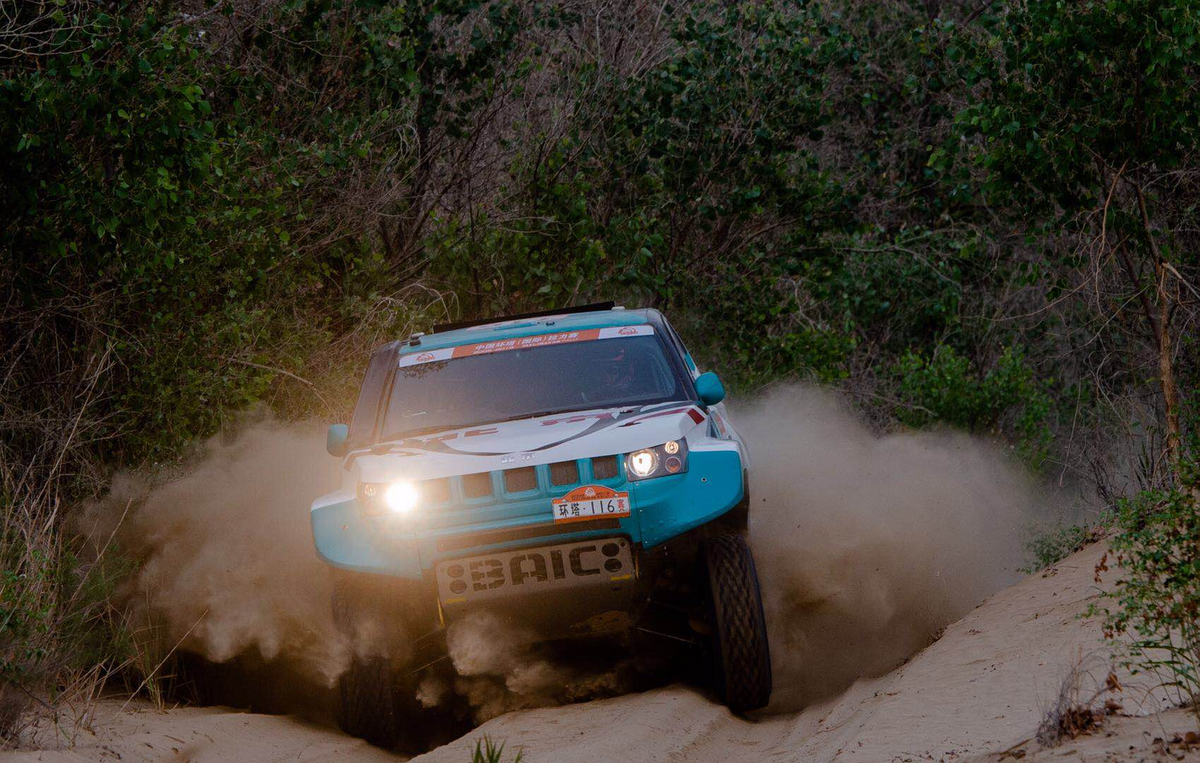 On the eve of the second day off, Taklimakan Rally's competitors achieved a loop of 748.07-kilometres around Hotan. Christian Lavieille / Jean-Pierre Garcin (BAIC) led the selective section from the beginning to the end, scoring a new success in the auto category. This sixth stage has however been cancelled for motorcycles due to safety reasons.
The 404.27 kilometres-long special stage included the longest selective section of the 2019 Taklimakan Rally. Once again, the competitors enjoyed a huge variety of terrain in the Province of Xinjiang: sandy tracks through the vegetation, off-track sections, some forty kilometres in the very soft dunes, before ending with fast tracks that allowed the drivers to show their skills.

Christian Lavieille and Jean-Pierre Garcin (BAIC) put their foot down this morning on the starting line with the objective of widening the gap with their main rivals. Even though they had to open the road throughout the day, the duo achieved a faultless stage. "It was not easy to open the road in the dunes, and sometimes difficult to find the right path. The advantage is that we made our own track, without following some random directions. We now have a light "safety cushion" compared to our teammates and that will help us for the rest of the race", explained Lavieille. The operation is indeed excellent for the two leaders, winners of today's stage, and now definitely ahead of their teammates Yangui Liu / Sha He (BAIC), third today, and 17'57'' in the overall ranking. The second rank of the day goes to Han Wei / Liao Min (Geely) only 5 seconds behind the French duo. Xu Aili / Wen Zhigang's yellow buggy (Geely) finished third, still very consistent since the start of 2019 Taklimakan Rally, and in the same place in the overall ranking, 1h11'32'' behind the leaders. "I feel very good in this car! I really enjoyed driving today. This special stage was very full-on", explained the Chinese pilot # 135.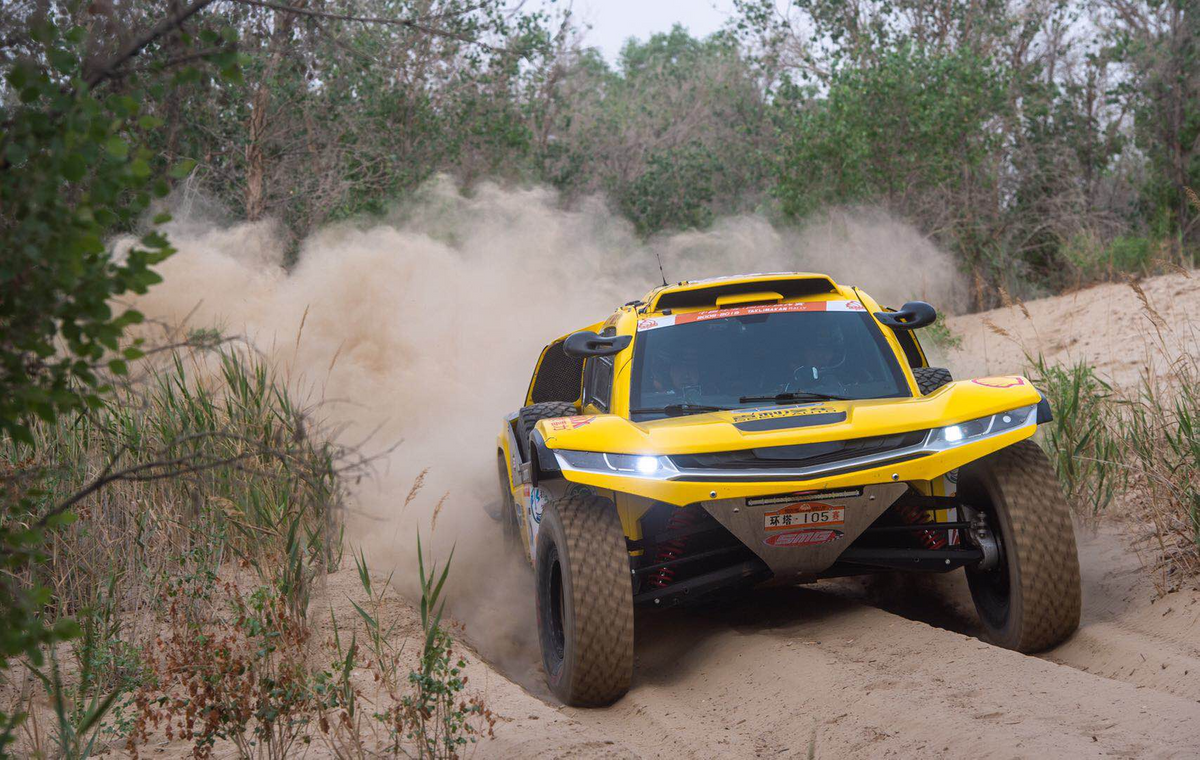 The race direction has made the decision to cancel today's special stage for the motorcycles. Indeed, the high temperatures currently hitting the Province of Xinjiang, as well as the fatigue accumulated by all the competitors in the last stages, led the organization to take action. Armand Monleón (KTM) therefore remains the firm leader of 2019 Taklimakan Rally, with 1h53'39 '' ahead of his teammate Zhang Min (KTM) and 4h09'42 '' ahead of Yakenan (KTM).
Tomorrow, Tuesday, May 28th, the competitors will enjoy a second rest day in Hotan, before going for the last three stages of the 2019 Taklimakan Rally. The finish will be judged on Friday, May 31 in Hotan.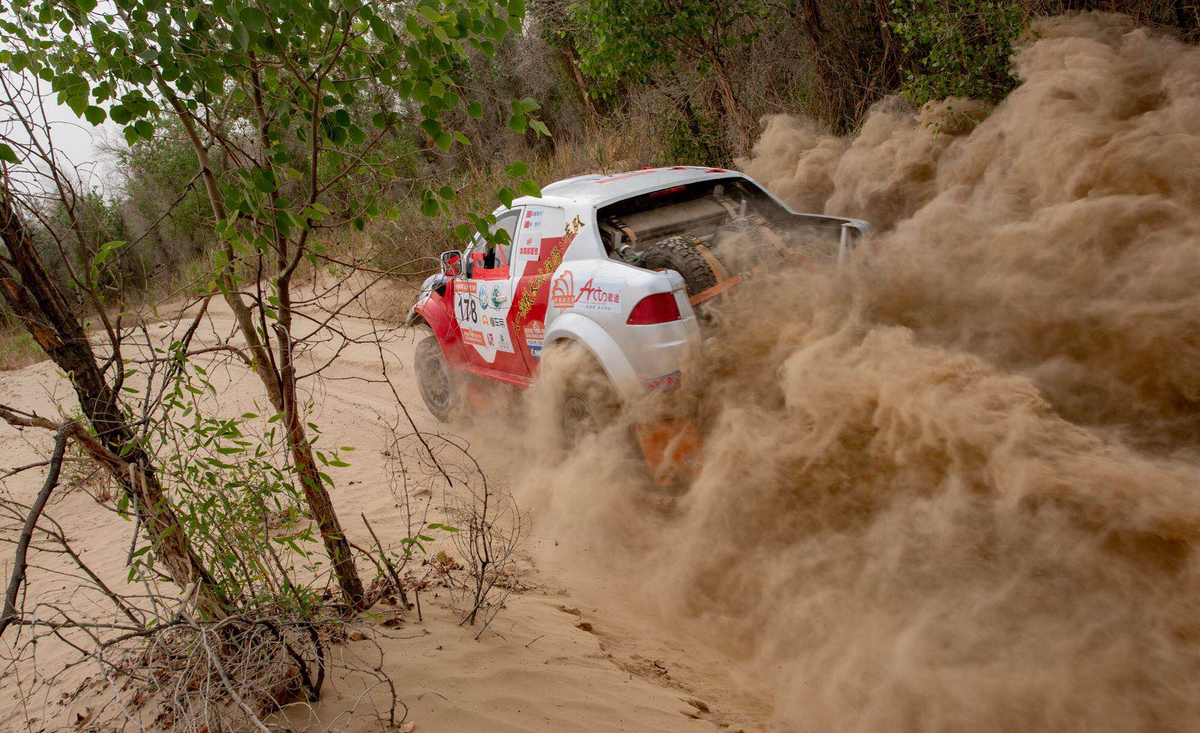 #NewHorizon #TaklimakanRally
CARS
Provisional classification stage 6
1. Christian Lavieille (FRA) / Jean-Pierre Garcin (FRA), BAIC, 5h14'45''
2. Han Wei (CHN) / Liao Min (CHN), Geely, + 5''
3. Xu Aili (CHN) / Wen Zhigang (CHN), Geely, + 2'20''
4. Qi Dongliang (CHN) / Liu Jifeng (CHN), Geely, + 6'43''
5. Wang Hai (CHN) /Li Pengcheng (CHN), BAIC, + 11'30''

Provisional overall classification after stage 6
1. Christian Lavieille (FRA) / Jean-Pierre Garcin (FRA), BAIC, 19h48'24''
2. Liu Yangui (CHN) / Sha He (CHN), BAIC, + 17'57''
3. Xu Aili (CHN) / Wen Zhigang (CHN), Geely, + 1h11'32''
4. Zhang Ming (CHN) /Qin Xu (CHN), Geely, +2h30'49''
5. ZI Yungang (CHN) / Wang Zengrong (CHN), Geely, + 2h37'54''
MOTORCYCLES
Provisional overall classification after stage 6
1. Armand Monleón (ESP), KTM, 16h14'32''
2. Zhang Min (CHN), KTM, + 1h53'39''
3. Yakenan (CHN), KTM, + 4h09'42''
4. Fang Mingji (CHN), KTM, + 4h59'18''
5. Wang Yun (CHN), Yamaha, + 6h20'30''
PHOTOS : HUZI / SONG YONGCHUAN