Introduction to Taklimakan Rally
The Taklimakan Rally was founded in 2005 which has been held for 11 years. It is held at the middle ten days of June each year mainly in Xinjiang, China. Relying on the natural landform of three mountains with two basins in Xinjiang and centered on Taklimakan Desert, the Sea of Death, it extends to Tarim Basin, Turpan-Hami Basin and Gurbantunggut Desert. There will be some changes in competition routes every year.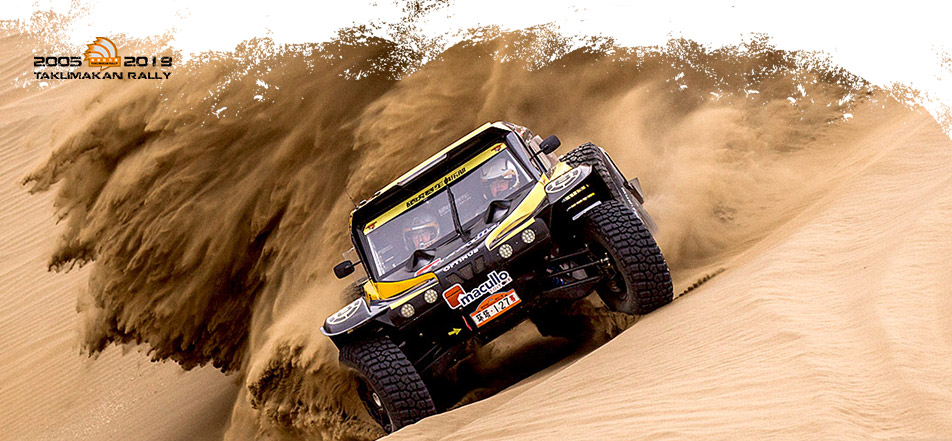 It uses general FIA rules and revises its rules based on Dakar Rally. Its rules and operation have been mature through the development from 2005 to 2017. The logistics support including logistics communication, medical rescue and camp security has reached an international level.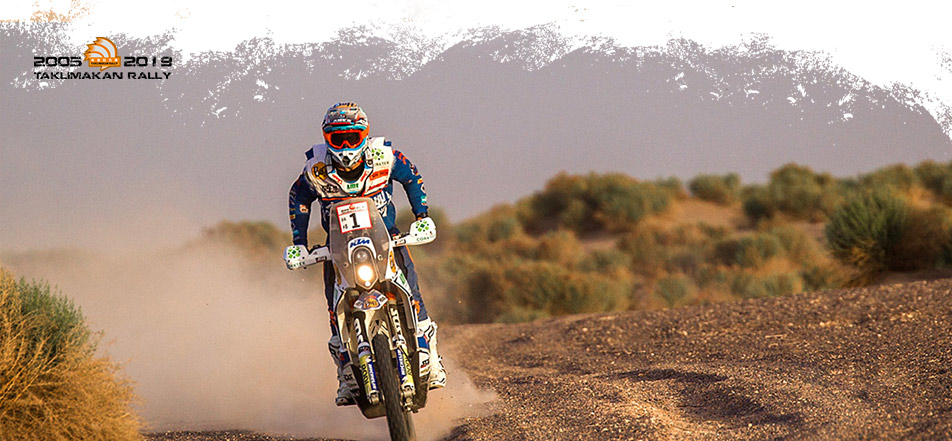 As a top cross-country rally in Asia, it has joined in FIA schedule since 2014 and listed in international competitions with Formula One, WTCC, Rally and Cross-country World Cup. At present, it has become an authoritative brand cross-country competition with broad mass basis, largest scale, longest route and the most difficulty in China and even the Asia; the first sports brand of off-road racing in Asia, high-quality competition of sports tourism in China and cultural card and window to the outside world of sports tourism in Xinjiang.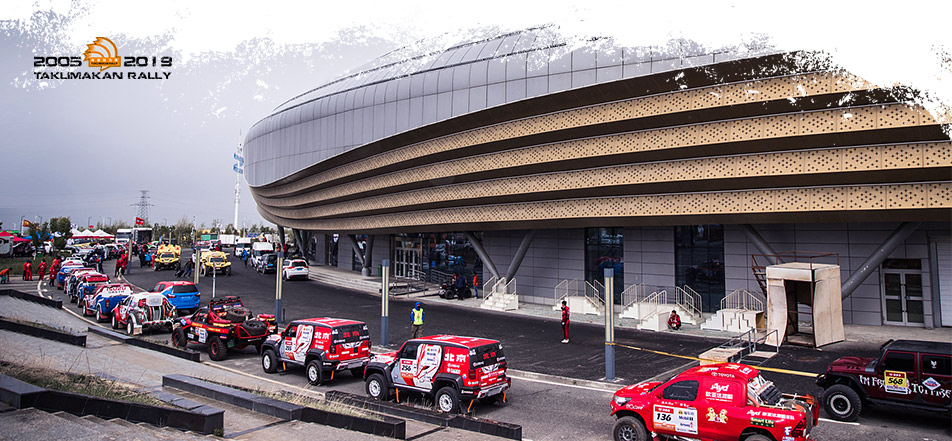 Organization of Taklimakan Rally
2019中国环塔(国际)拉力赛开幕式正式签约阿克苏市!:

2018再见,2019出发!:

英雄已出征!从环塔驶向达喀尔,你们是最棒的中国车手!:

2019环塔拉力赛重返南疆,闭幕式签约和田!:

2019达喀尔收官,中国军团刷新历史记录!:

Approvers :

General Administration of Sport of China

People's Government of Xinjiang Uyghur Autonomous Region