The Taklimakan Rally organization unveiled the 2019 race during a conference in Beijing in the presence of the Chinese Autosport Federation (CAMF) and the local community leaders of Xinjiang (China), where the rally is hosted since 2005.
The start of 2019 Taklimakan Rally will be given on May 20th in the city of Aksu, located at the extreme west of China. Competitors with cars, side by side, trucks, bikes and ATVs will cross the Xinjiang province during a route of 5000 kilometers long, divided in 9 stages, and composed by 50% of sands and crossing dunes. The prize-giving ceremony will take place in Hotan. The bravest will be satisfied by having crossed a still unknown area where the high heat can weak bodies and racing vehicles.
With almost 100 competitors entered every year, Taklimakan Rally is one of the most famous motorsport event in China. Su Haobo, Taklimakan Rally founder, is proud of it.
"Thanks to the Ministry, the Tourism Authority, the Sporting Federation and all the competitors, our rally became a reference in Asia. We are going to keep working hard to make this rally an unmissable event. Our rally is not only a big event, it is also the testimony of an economic development of Xinjiang Province."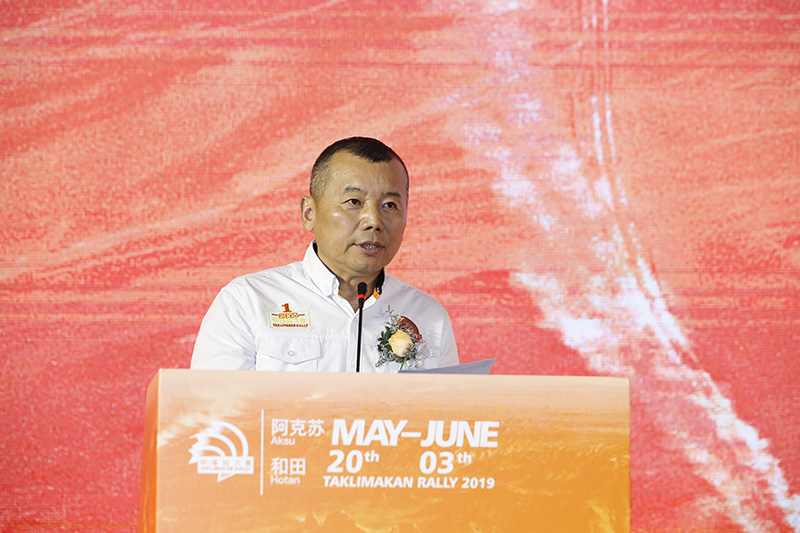 Taklamakan and Gobi deserts, Kulun mountains, steppes of Central Asia, … All these unique places will be crossed by the competitors during 2019 Taklimalan Rally in a strong taste of adventure.
#NewHorizon #TaklimakanRally
PICTURES : HUZI / SONG YONGCHUAN
Taklimakan Rally International Contact
Alexis Rioland - alexis.rioland@gmail.com - +33 (0)6 88 90 88 59