Kashgar, (Xinjiang/China) May, 25
Makit - Makit : 477km
Liaison : 92km
SS : 385km
Liaison : 0km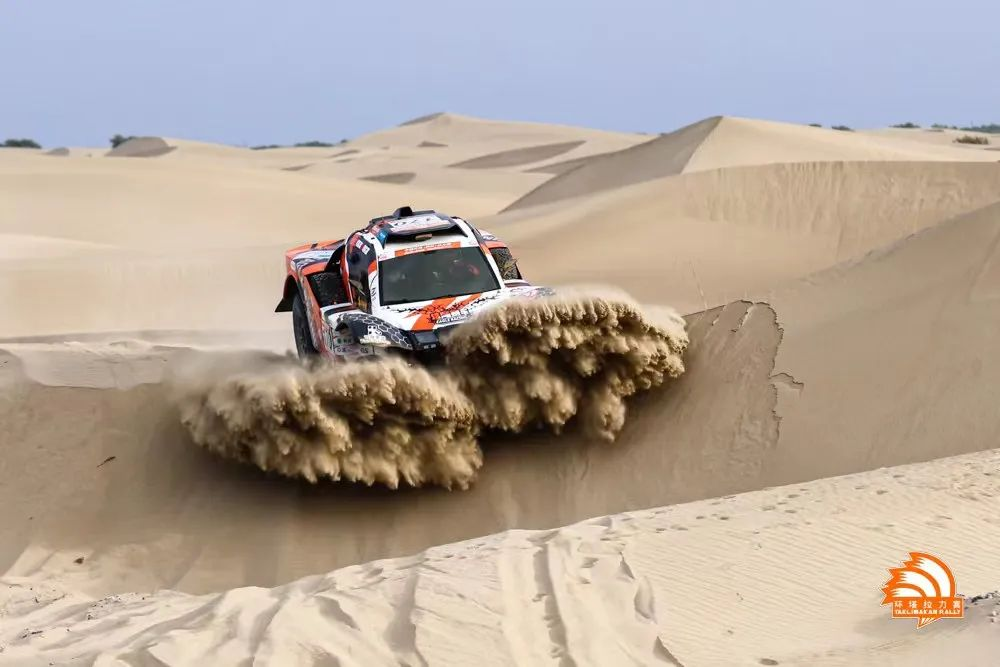 SS4 : The Tough Challenge after the Rest Day
After the first rest day in the Kashgar, the rally continues to stage 4, another loop stage around Makit. With 385 km special stage, the S4 is regarded as the longest and the most difficult stage in the 2023 Taklimakan Rally.
After the starting point, the rally goes firstly through the fesh-fesh, then it continues into the central of the Taklimakan Desert and ends right in front of the bivouac. The second half of the special stage uses a brand new itinerary which consists of high dunes area with continuous sand peaks and soft sandy zone. The stage is unpredictable with possible navigation traps. Competitors need to be fully prepared to take this stage.
Zhang Guoyu and Oriol Mena is the first group to arrive in the bivouac, followed by Liu Yangui/Chen Feng in BJ40 and Tao Yongming/Wang Jirong in JJ3. According to Zhang Guoyu, "We catch up with the first car in the PC1 (170KM), and we open the road since then. With the sandstorm and rain yesterday, there is no tracks to follow and we need to find the road by ourselves. The last half of the stage is very difficult, we slow down in order not to have any mistake. I'm happy to win this stage."
Liu Yangui added:"More than half of today's special stage is the dunes. We got stuck twice and managed to get out. Then during the soft sandy zone, we feel the tire pressure is a bit high, we stopped 2 times to let out some air. Luckily we do not have majour mechenical problems and we hope we could keep this rhythem till the end of the rally."
Other teams are not that lucky, Zhang Tianhua fromBAYI Steel ended this stage quite exhausted:"We spend almost 10 hours in the stage, under the high temperature and trapped by the soft dune. We got stuck, have no choice but to dig the sand, it takes so long and I can not help asking myself why I want to participate in the rally. I feel like alomost dying in the stage. The dune has its own rules, if you are not convinced, come and test yourself."
Till 20:30 local time, amonge 95 auto who have started in the morning around 7:30, only 54 has arrived at the bivouac. Tonight will be a sleepless long night for the racing cars who are still trapped in the stage, as well as for the technician who need to fix up the vehicles which just gone through the burtal test of this long stage.
The motos continue to have their second rest day and skip this stage.
Stage 5 marks the second bivouac transfer, the Taklamakan Rally waves goodbye to Kashgar and move to Hotan.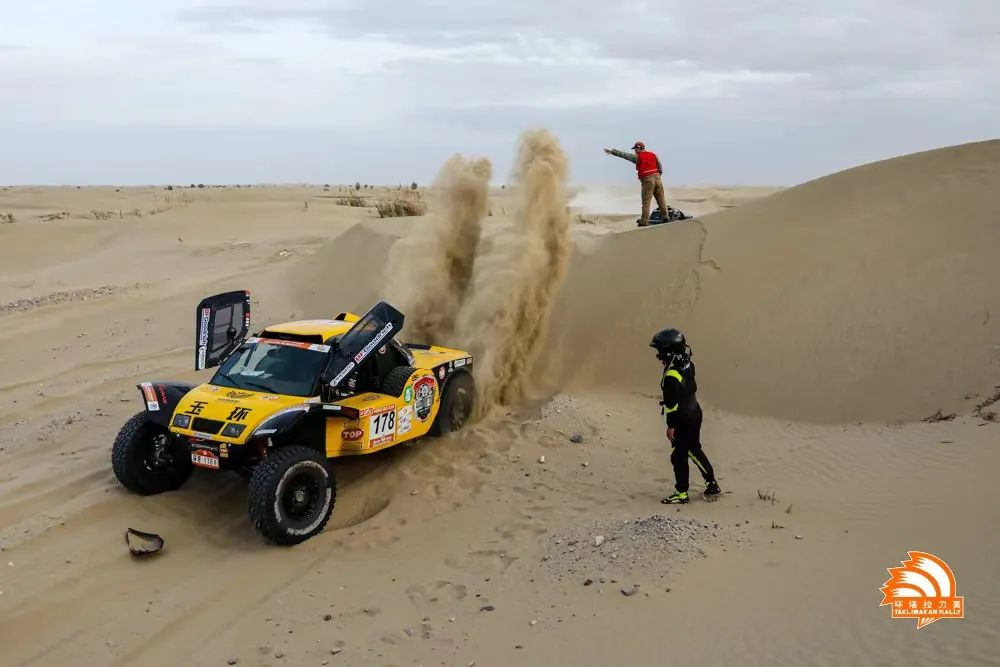 Overall Classification Auto after SS3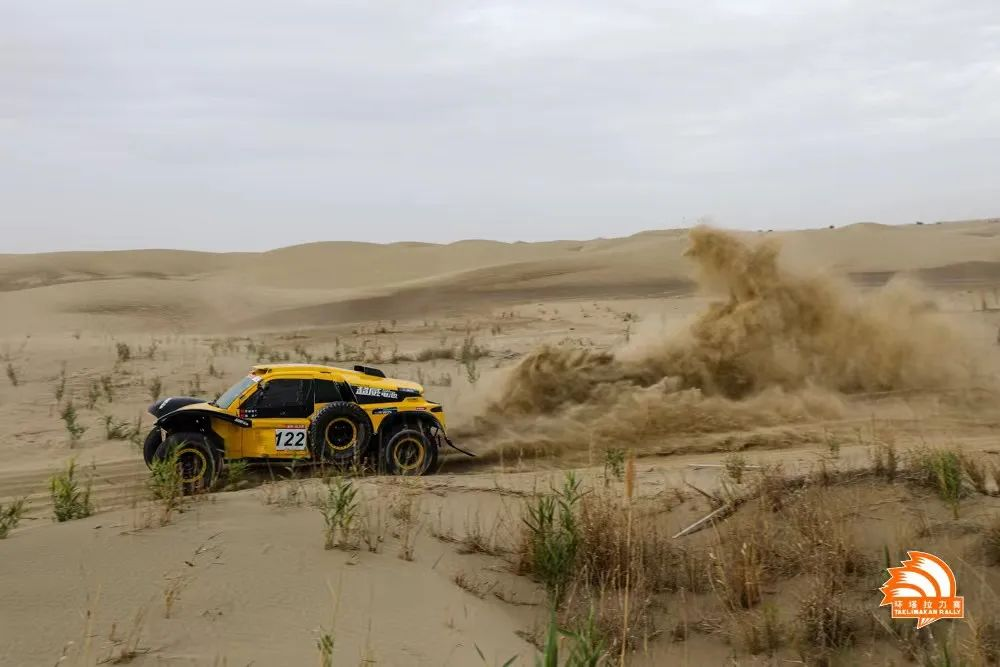 1.
Liu Yangui(CHN) / Chen Feng (CHN), BAIC, 6H24'03"
2. Zi Yungang (CHN) / Wang Zengrongg (CHN), Yun Xiang, +5'18"
3. Han Wei (CHN) / Ma Li (CHN), SMG, +9'56"
4. Su Haotian(CHN) / Liu Zhigang (CHN), Buggy, +25'09"
5. Zhang Huijun (CHN) / Peng Yibo (CHN), CR6, +26'35"
Overall Classification Moto after SS3
1. NEELS Theric (FRA), KOVE, 5H54'47"
2. Yakepu (CHN), KTM, +5'23"
3. Bredley John Cox (RSA), KTM, +12'01"
4. Arunas Gelazninkas (LTU), KTV, +22'56"
5. Su Nier (CHN), KOVE, +22'56"